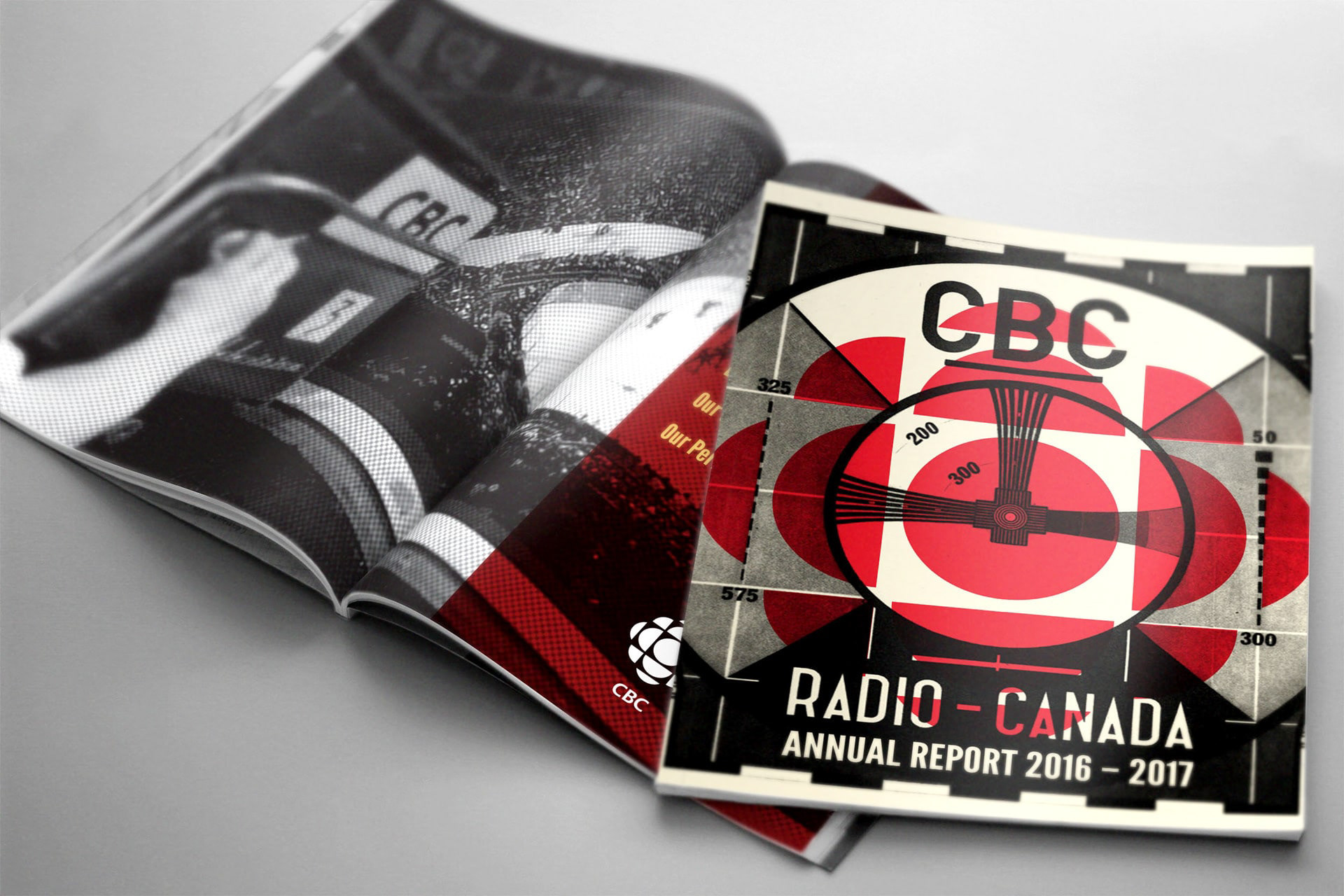 As a school project to improve my application of typography and organizational principles, I redesigned sections of CBC/Radio Canada's annual report for 2016-17. I wanted to pay homage to CBC's history and presence in Canada, so I chose to design it using archival imagery and colours suggesting vintage Canadiana. 
The cover of the annual report uses an image of CBC's old test pattern, which I overlaid with their iconic logo.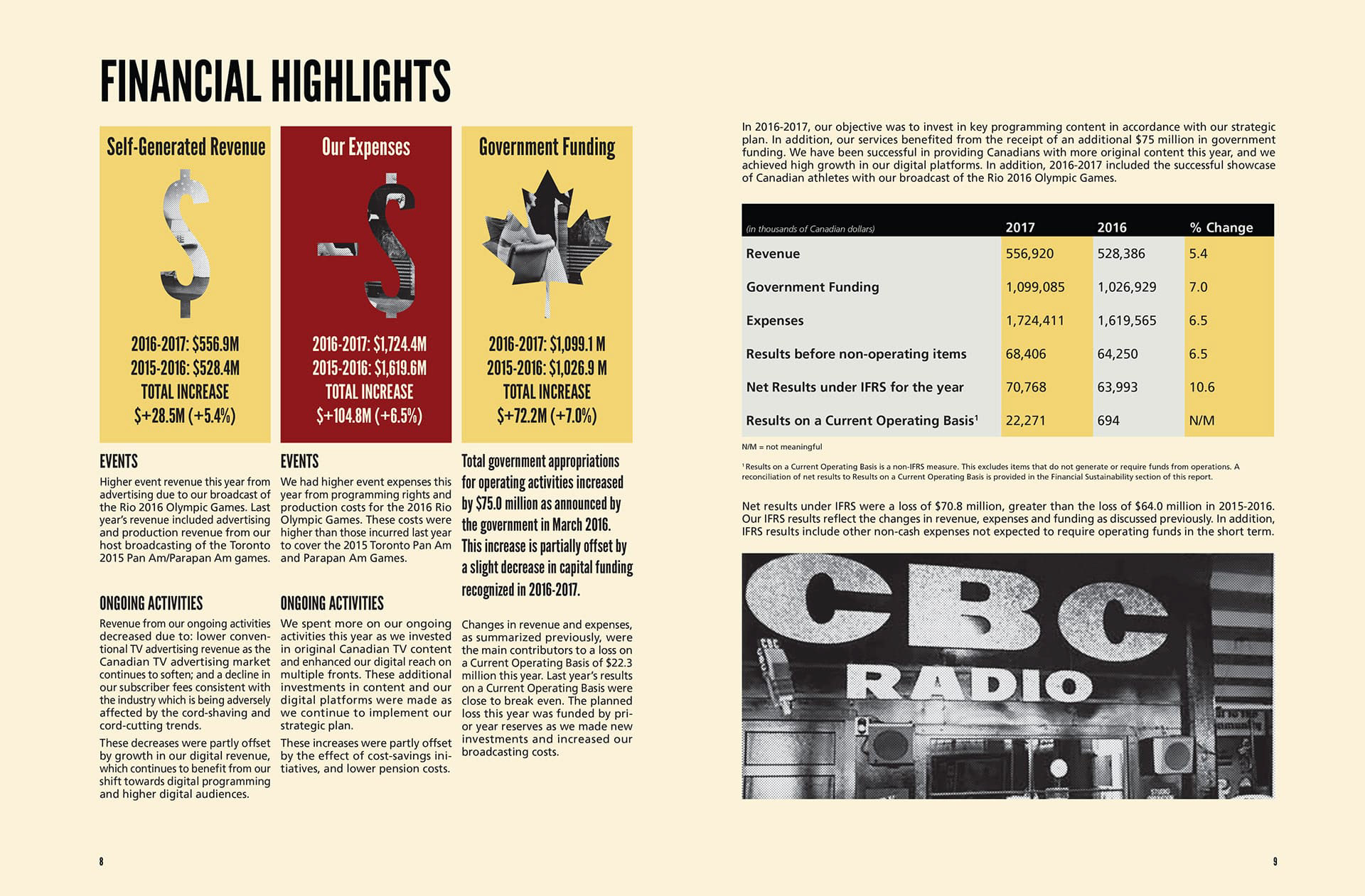 The consistent elements throughout are halftone-dot photographs (I applied the same treatment to more recent photos, as on the business highlights page, as I did to the archival images), a colour palette inspired by vintage Canadian travel posters, and a gothic headline font that adds to the retro look.