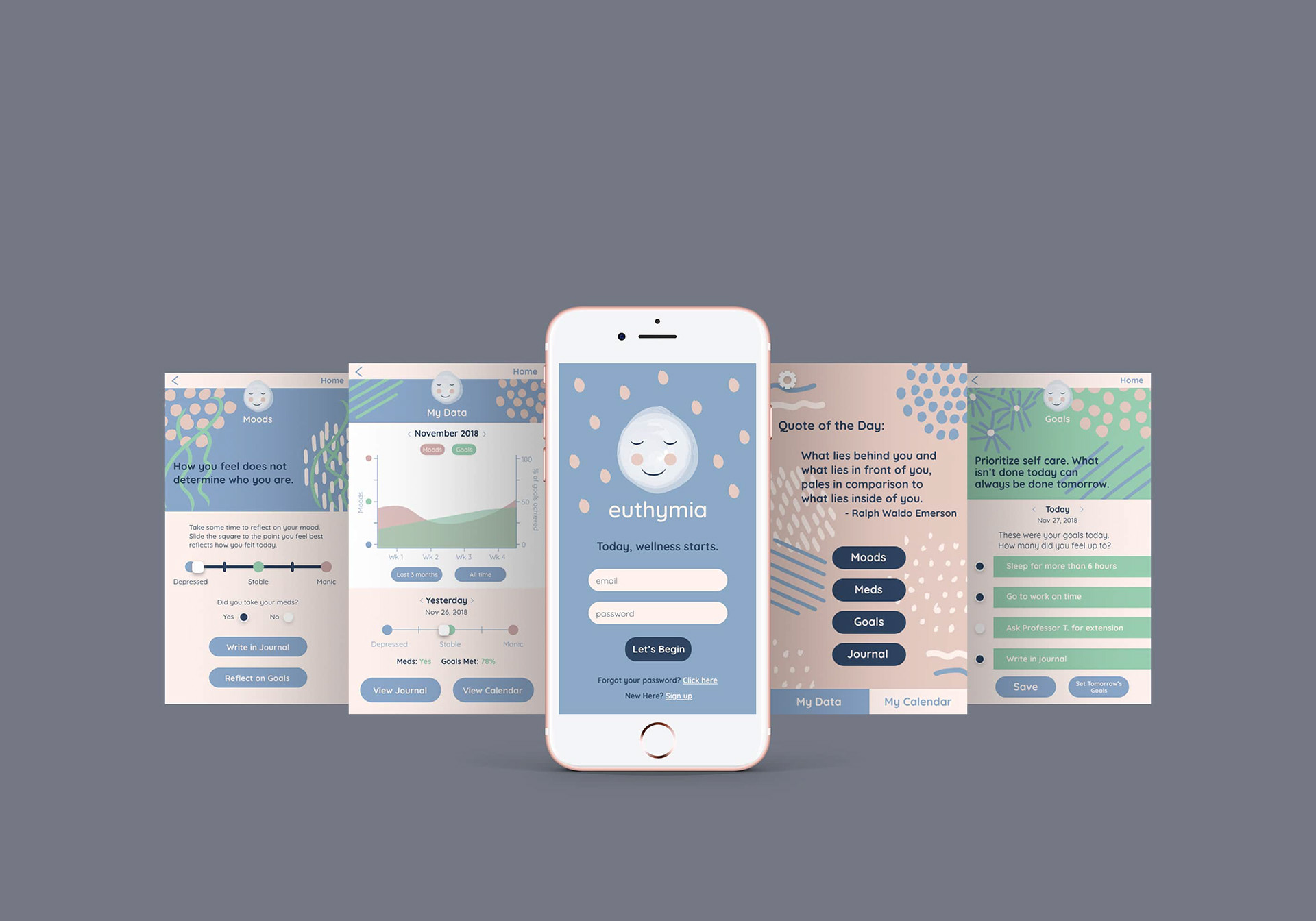 This is a concept/prototype for an app called Euthymia. Euthymia helps people with bipolar disorder chart their moods, set reasonable goals, and record their experiences in order to analyze mood episodes with both quantitative and qualitative data. The app syncs with users' iCals or Google Calendars to set goals and gentle reminders to keep them on track, and recording progress in achieving goals works in tandem with the mood tracking feature to generate graphs reflecting the user's mental health over time. 
Using the journal feature will also help the user to make sense of life events and behaviour patterns that may have triggered a mood episode. Gentle affirmations and calming designs make the app approachable.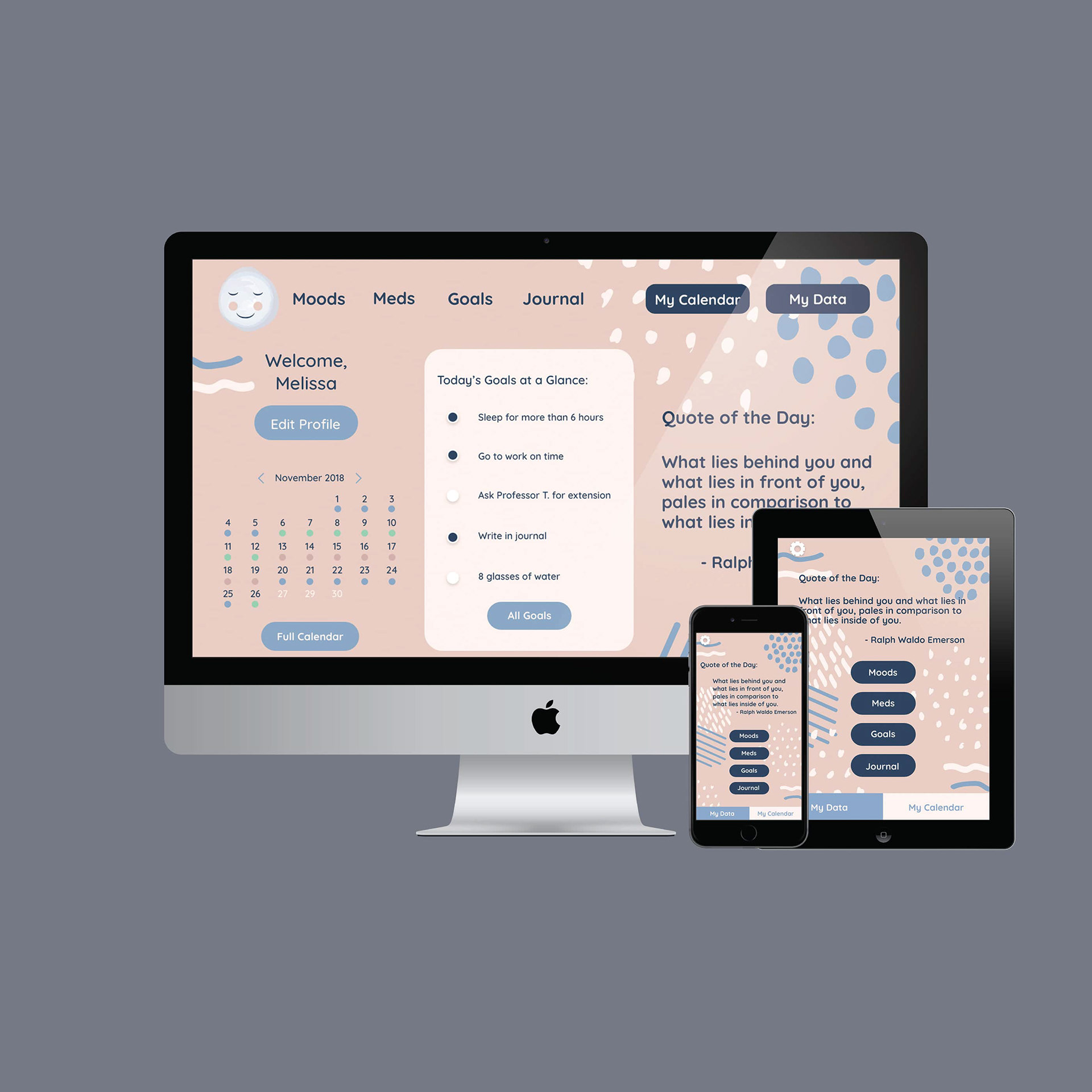 This is a mobile-first app design with an interface that is fairly consistent across mobile and tablet, with a desktop app that allows for a more comprehensive view of data on single screens.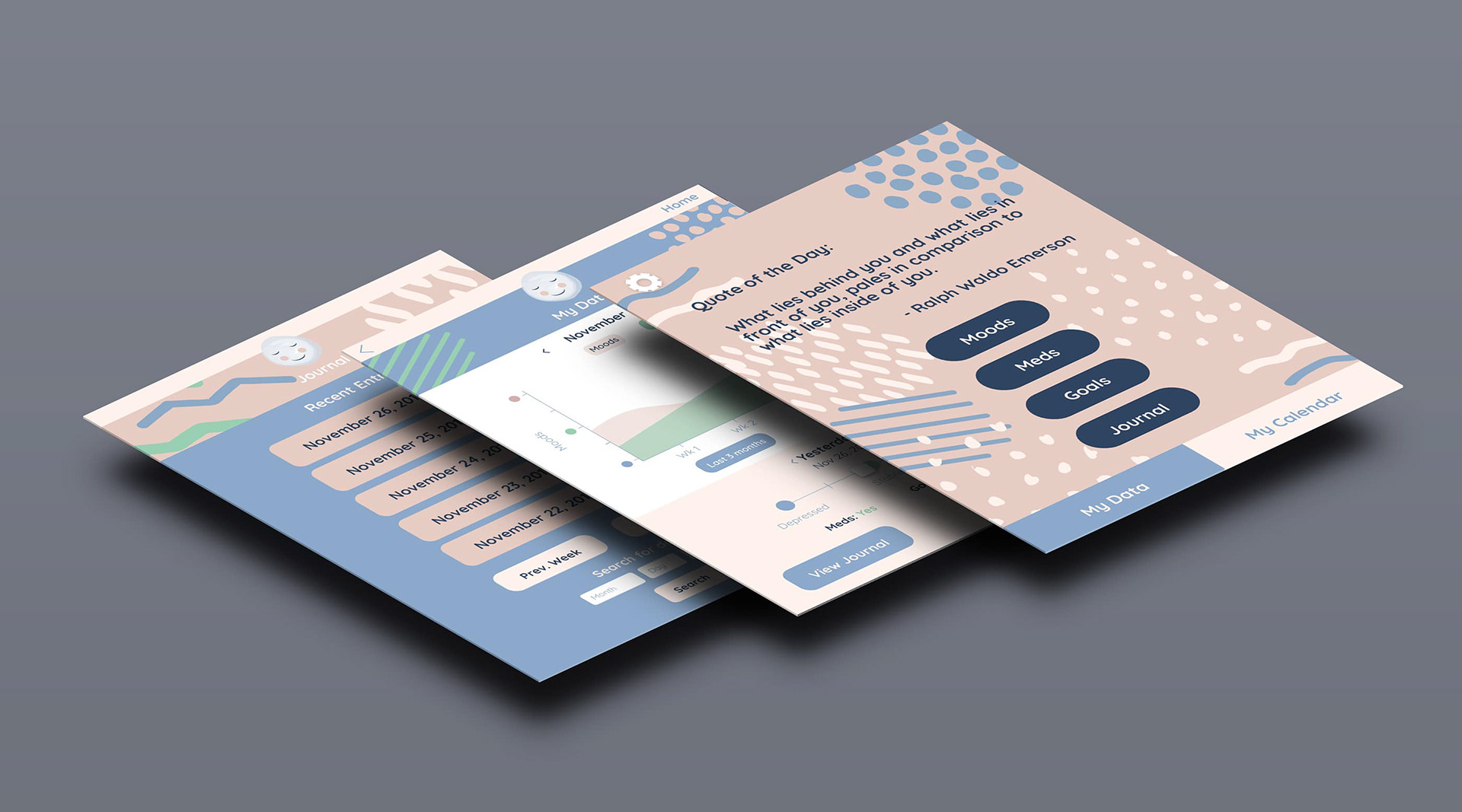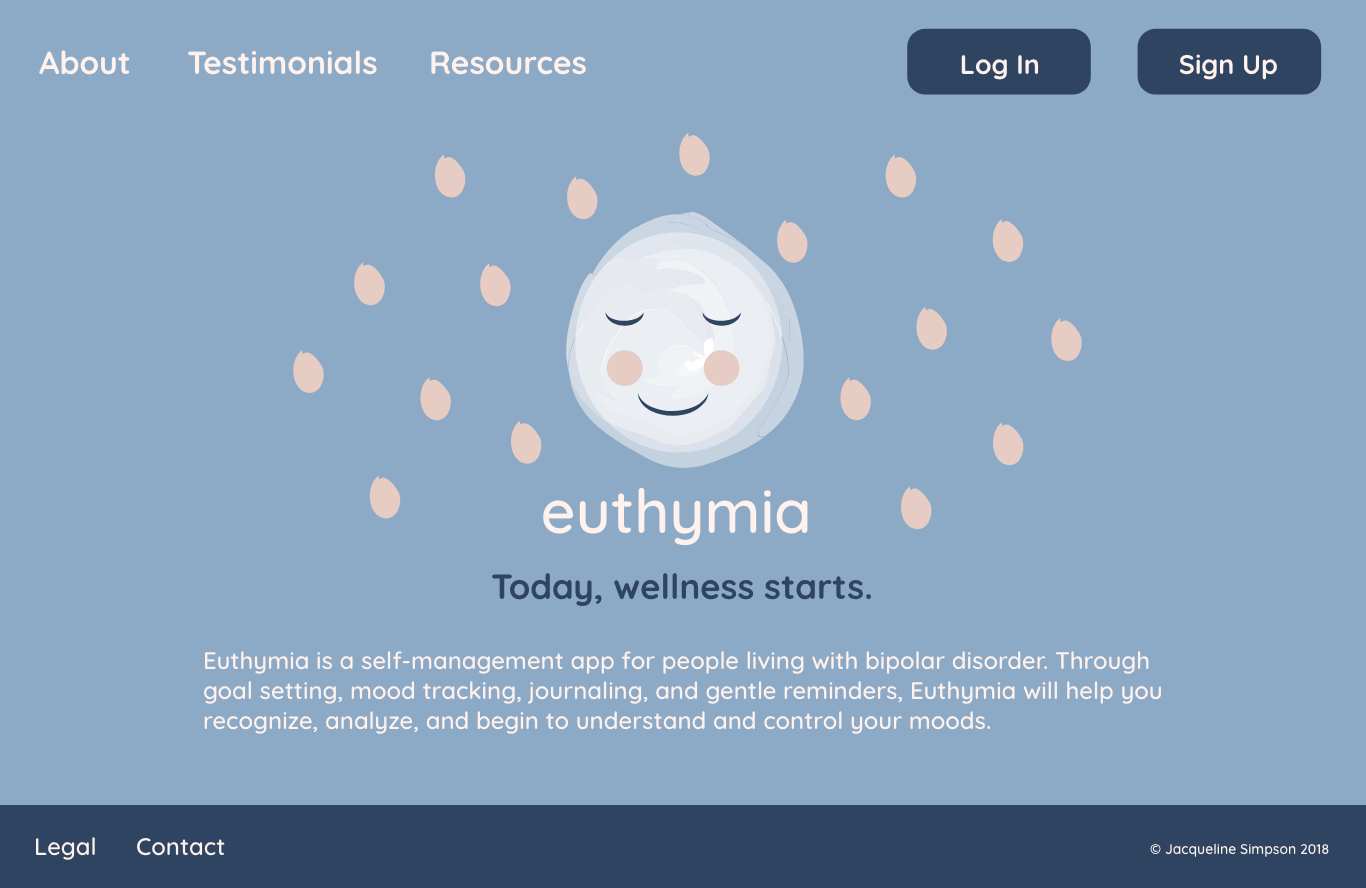 The web app syncs with the mobile app, so users are able to access their data and make new entries across all of their devices. 
Prototypes were designed in Adobe XD, with illustrations made in Adobe Illustrator. 
Read the full case study here.