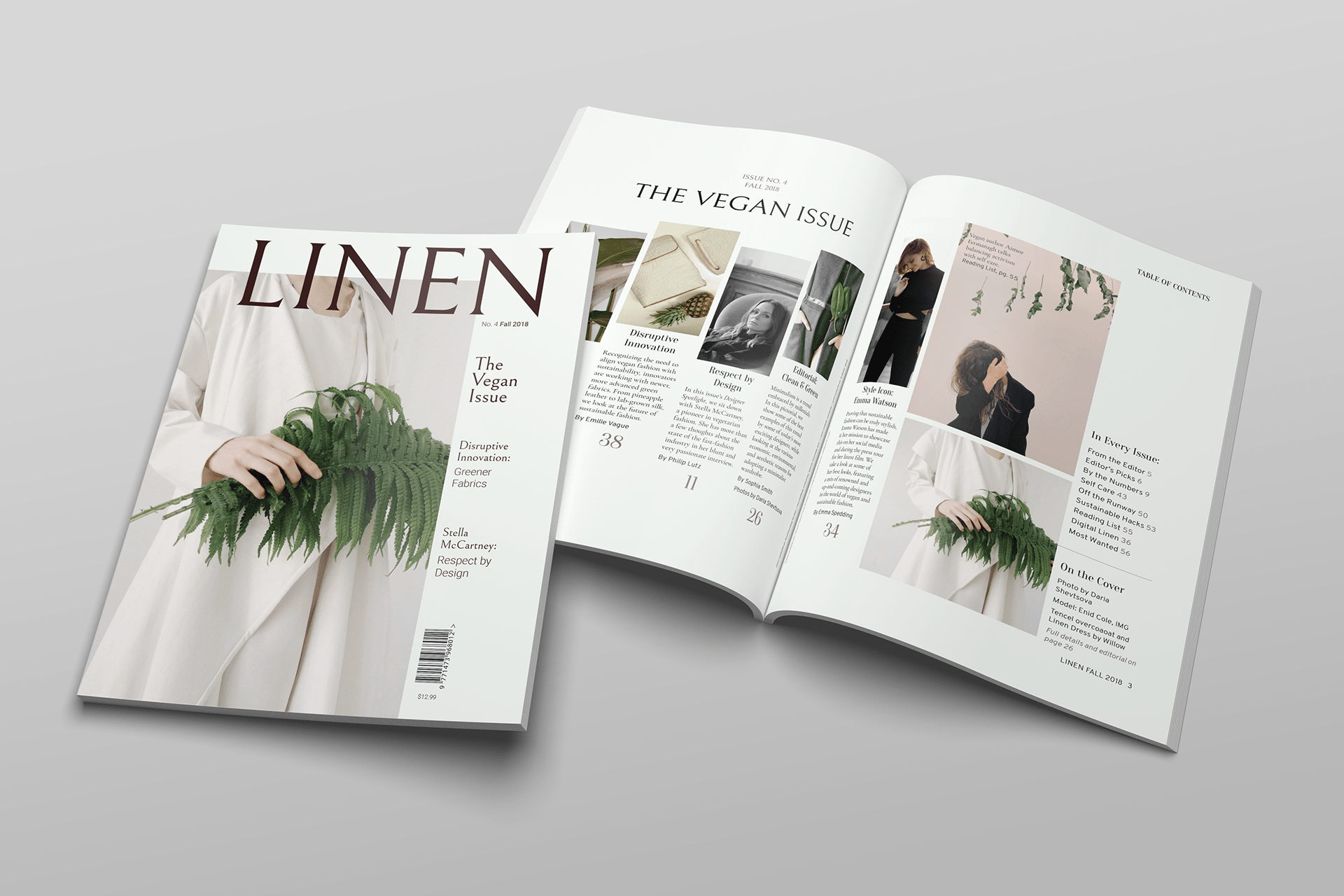 As an editorial design project, I imagined and created a magazine about sustainable fashion. 

Linen

is a quarterly magazine focused on sustainable fashion and beauty. Sustainable, "slow fashion," has become a huge buzzword in the fashion industry as consumers are moving towards making more responsible choices. As awareness of the environmental impact of the fashion industry grows, more people are looking to make responsible choices.

Linen

targets consumers who love fashion and luxury, and can afford to make careful, conscientious purchases. The demographic for the magazine is older millennials (aged 28-35) who have a fair amount of disposable income. This demographic is concerned with sustainability, but is also very hip and style-conscious.

Linen

corners the market because it presents sustainability as both an imperative and an ideal, suggesting that the best clothing is both beautiful and environmentally friendly.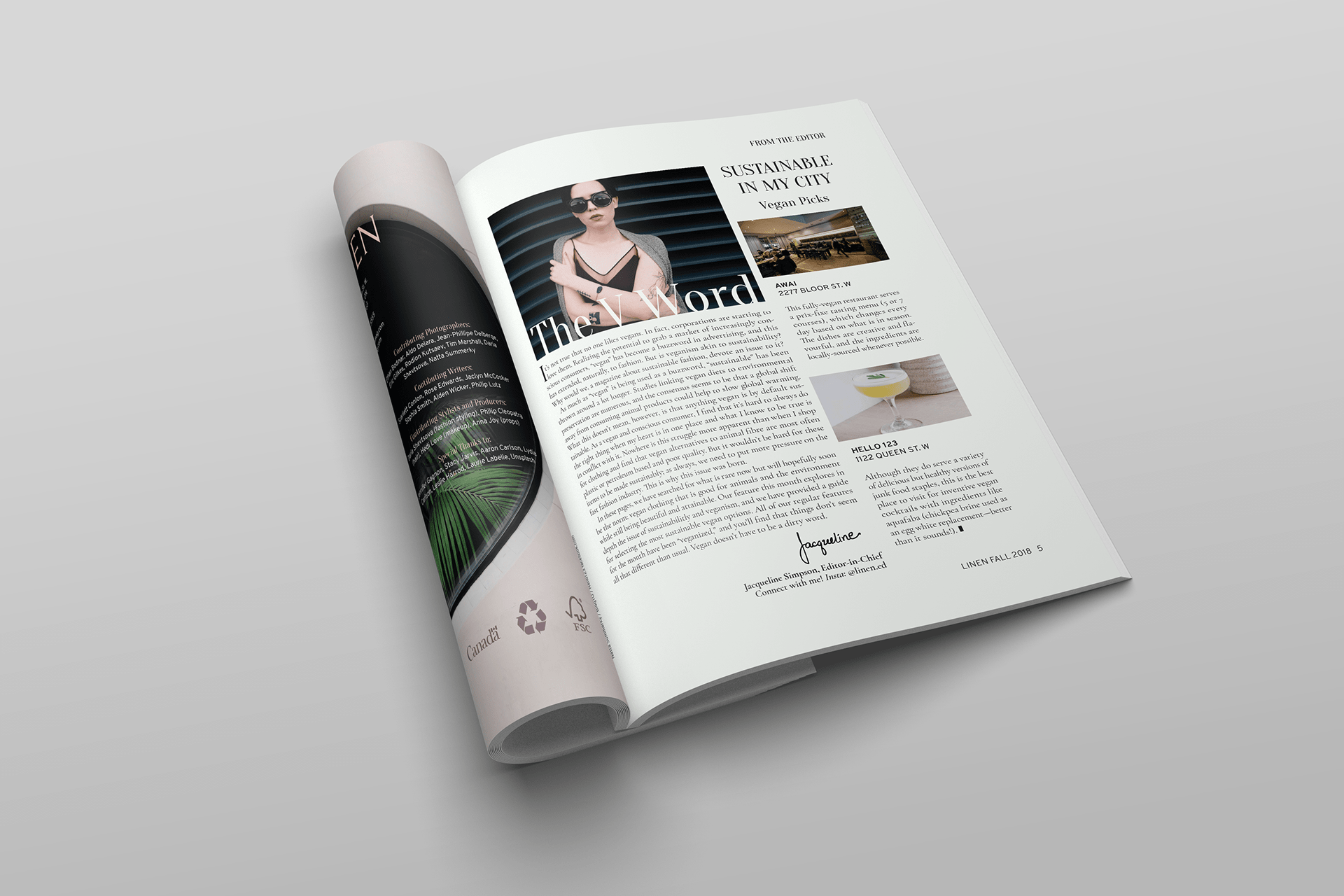 This issue is about vegan fashion. Veganism is another trend in sustainability, and more consumers are looking for vegan cosmetics as well as vegan alternatives to wool and leather. As the luxury goods market still produces a lot of clothing made with animal products, this issue will show alternatives that are even better than the original and, as the magazine's focus is the environment, the alternatives presented will not contain plastics or harmful petroleum products (as many vegan products often do). Putting this issue together required lots of research into the issues around vegan and sustainable fashion, and I learned as much from that as I did from the design process. 
Read the full case study here.