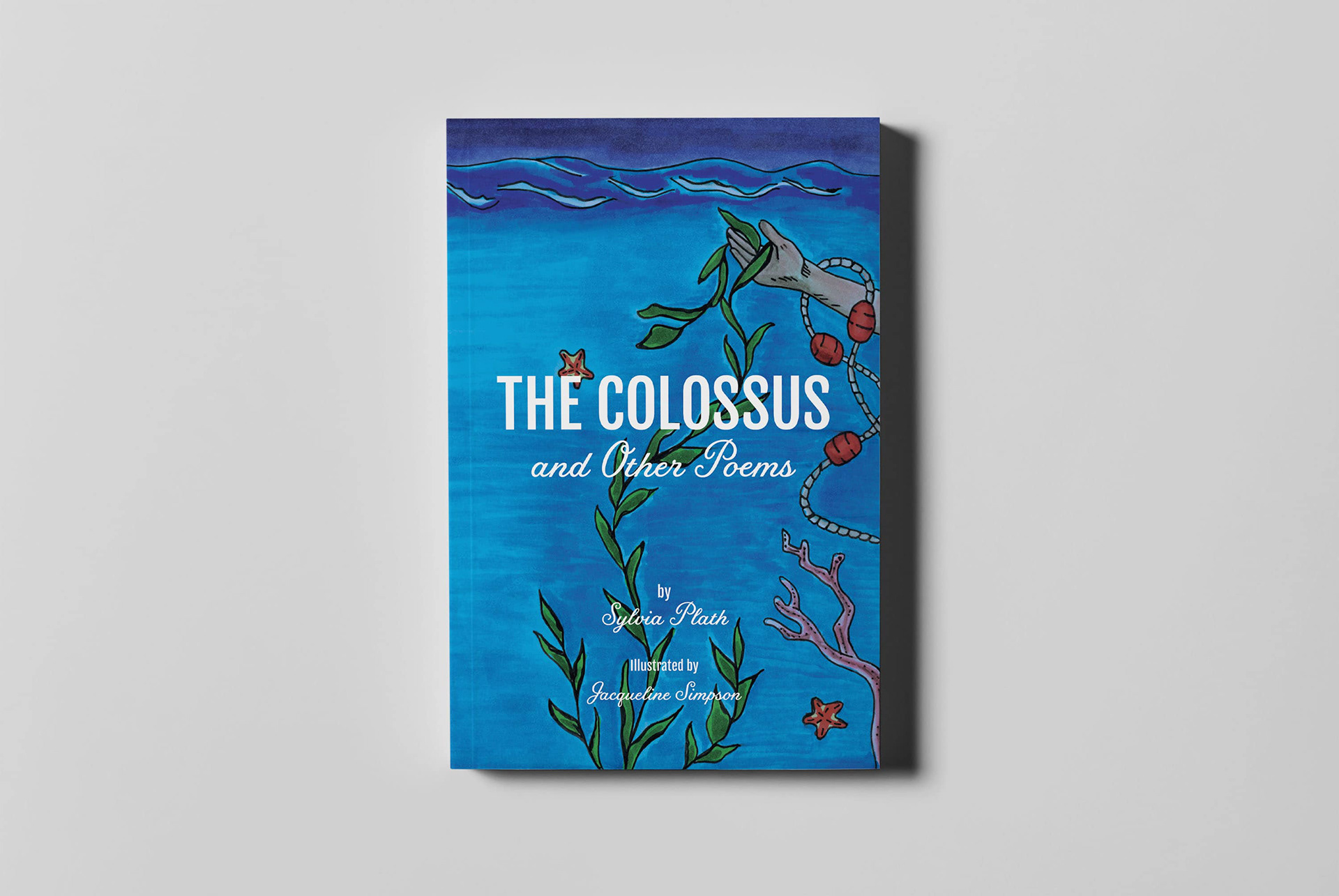 Using a book in the public domain (The Colossus and Other Poems by Sylvia Plath), I typeset and illustrated the work to create a unique edition.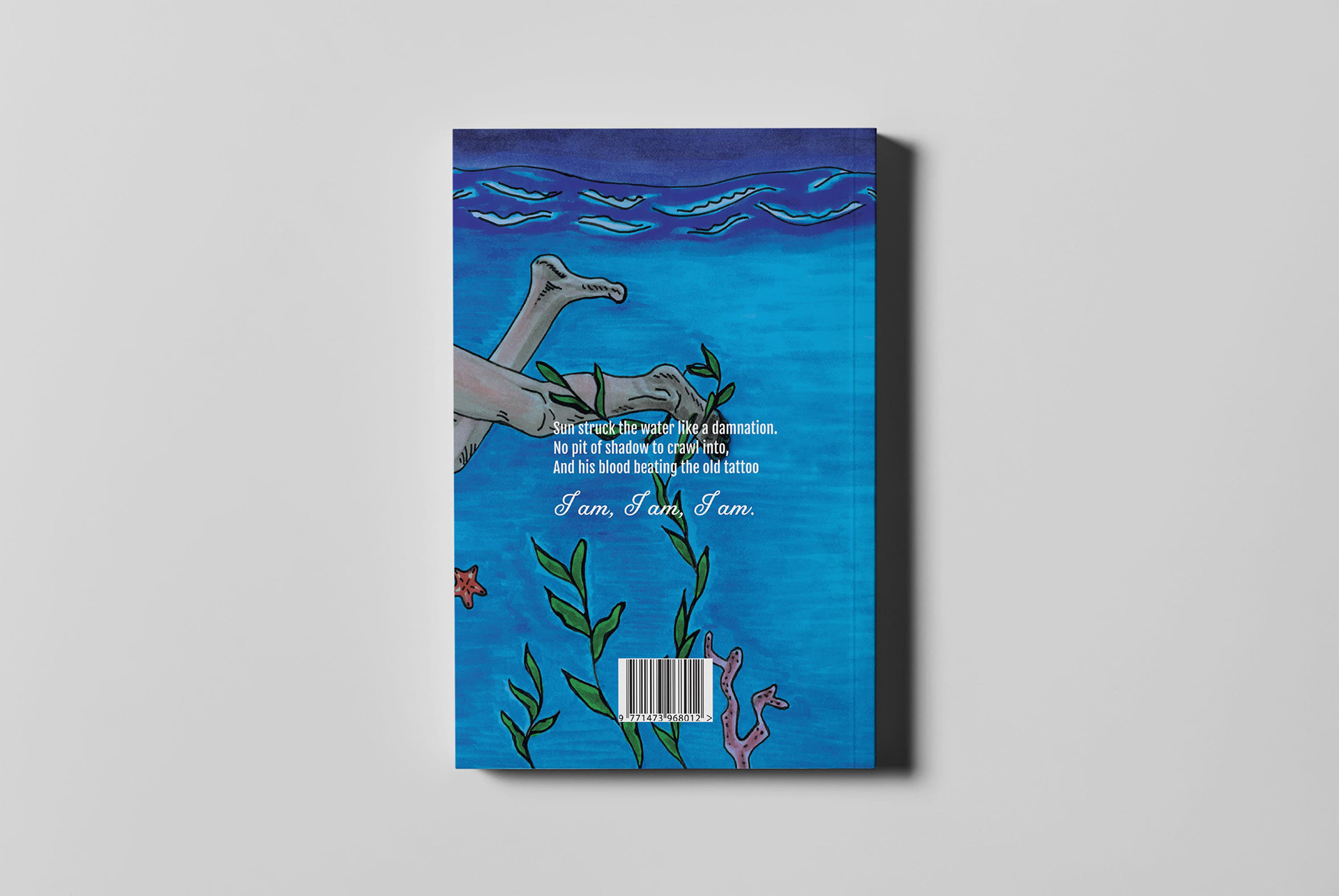 I was inspired by the rich imagery of the poems, and wanted the book to appear playful at first glance, but with a sinister undertone. The wraparound cover shows a hand tangled in a net, reaching for the surface, while a pair of legs swims in the opposite direction.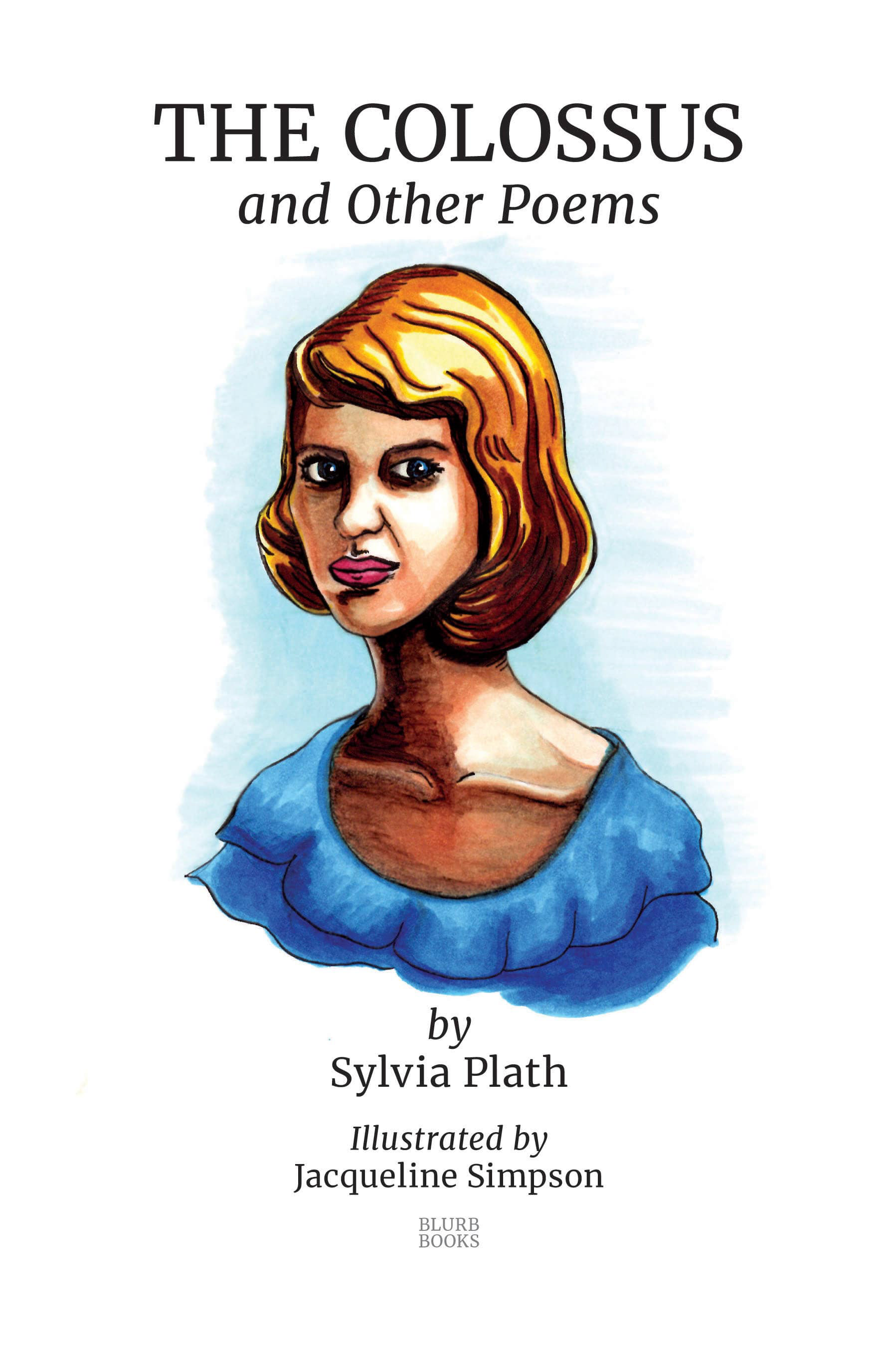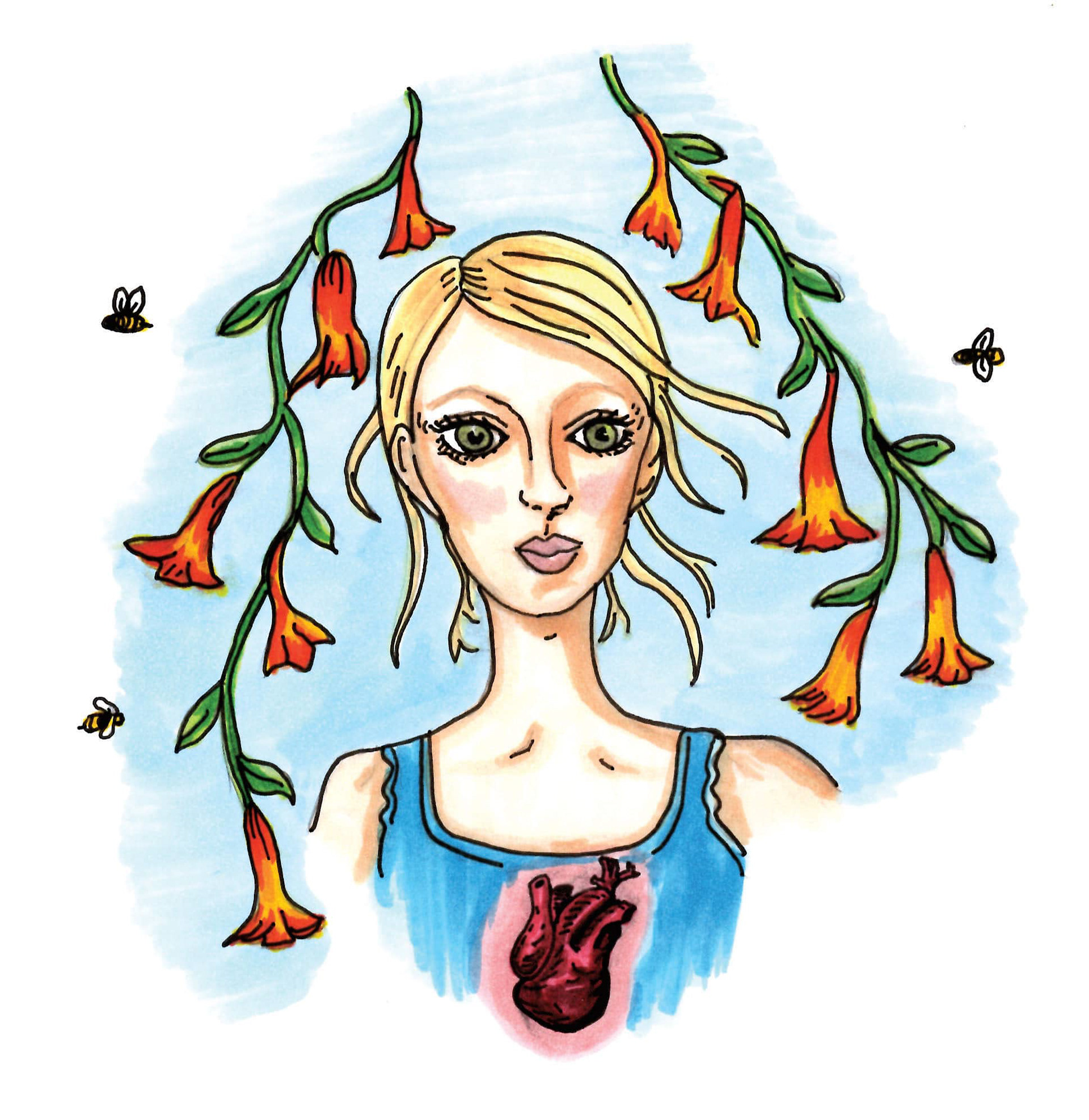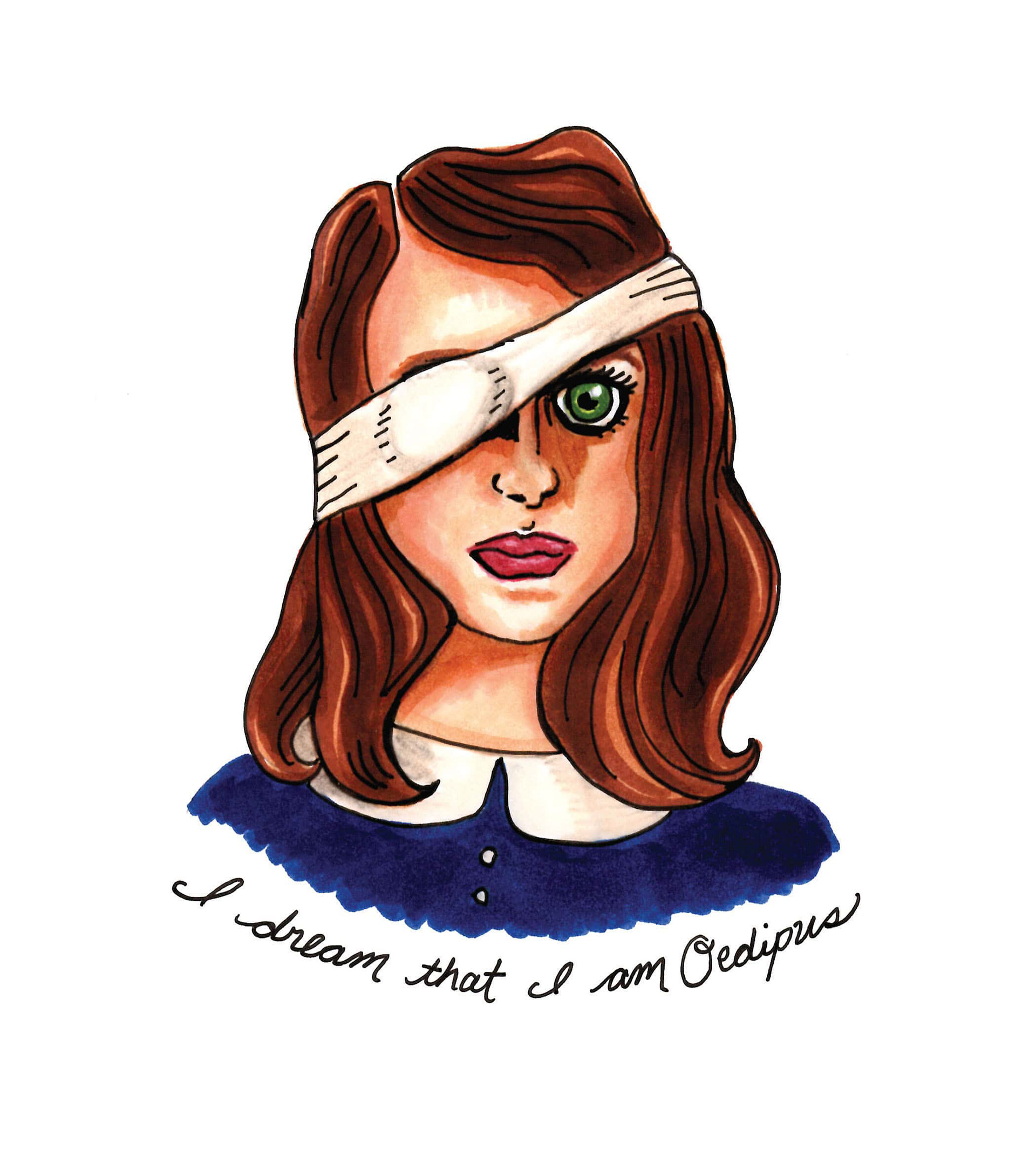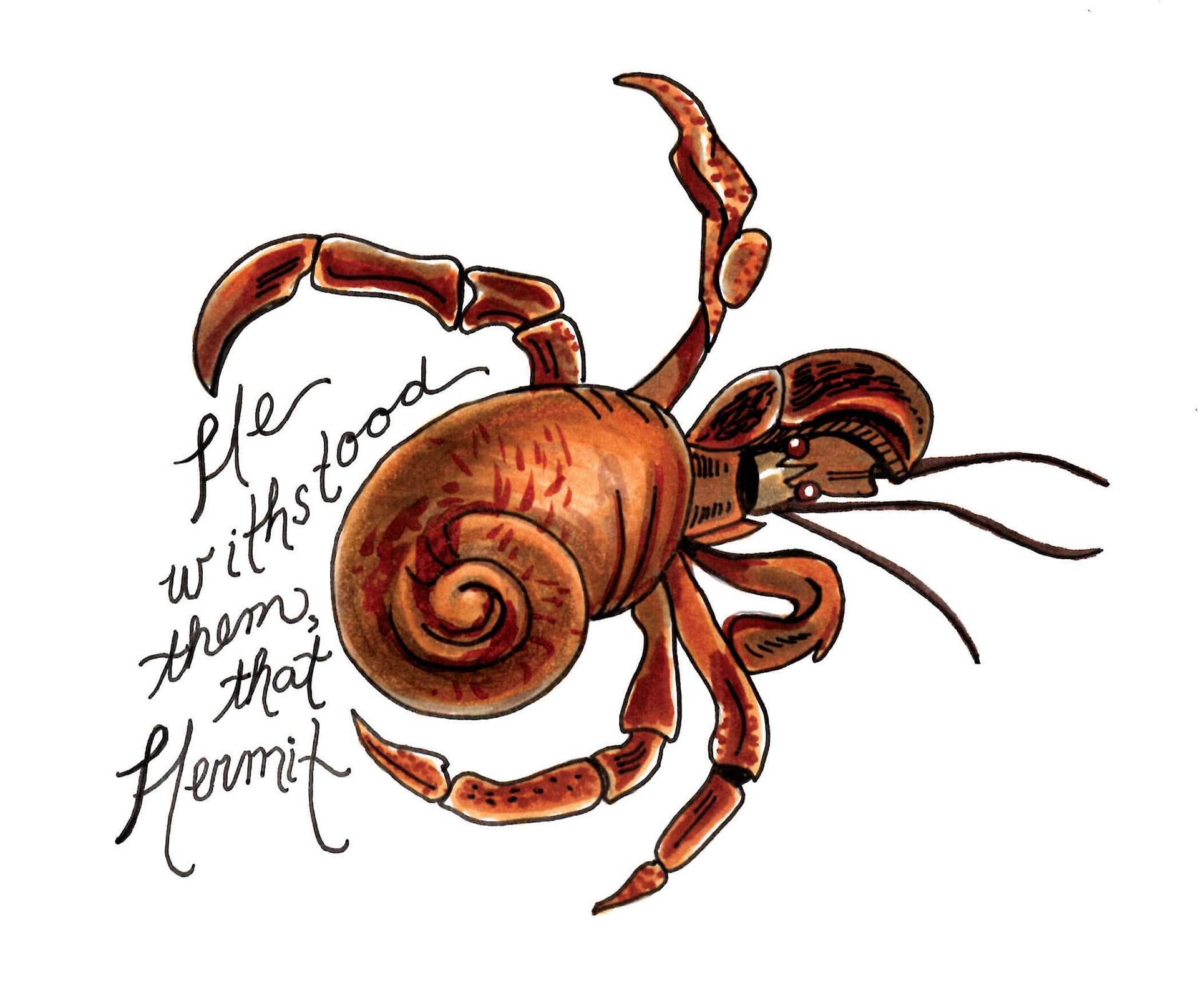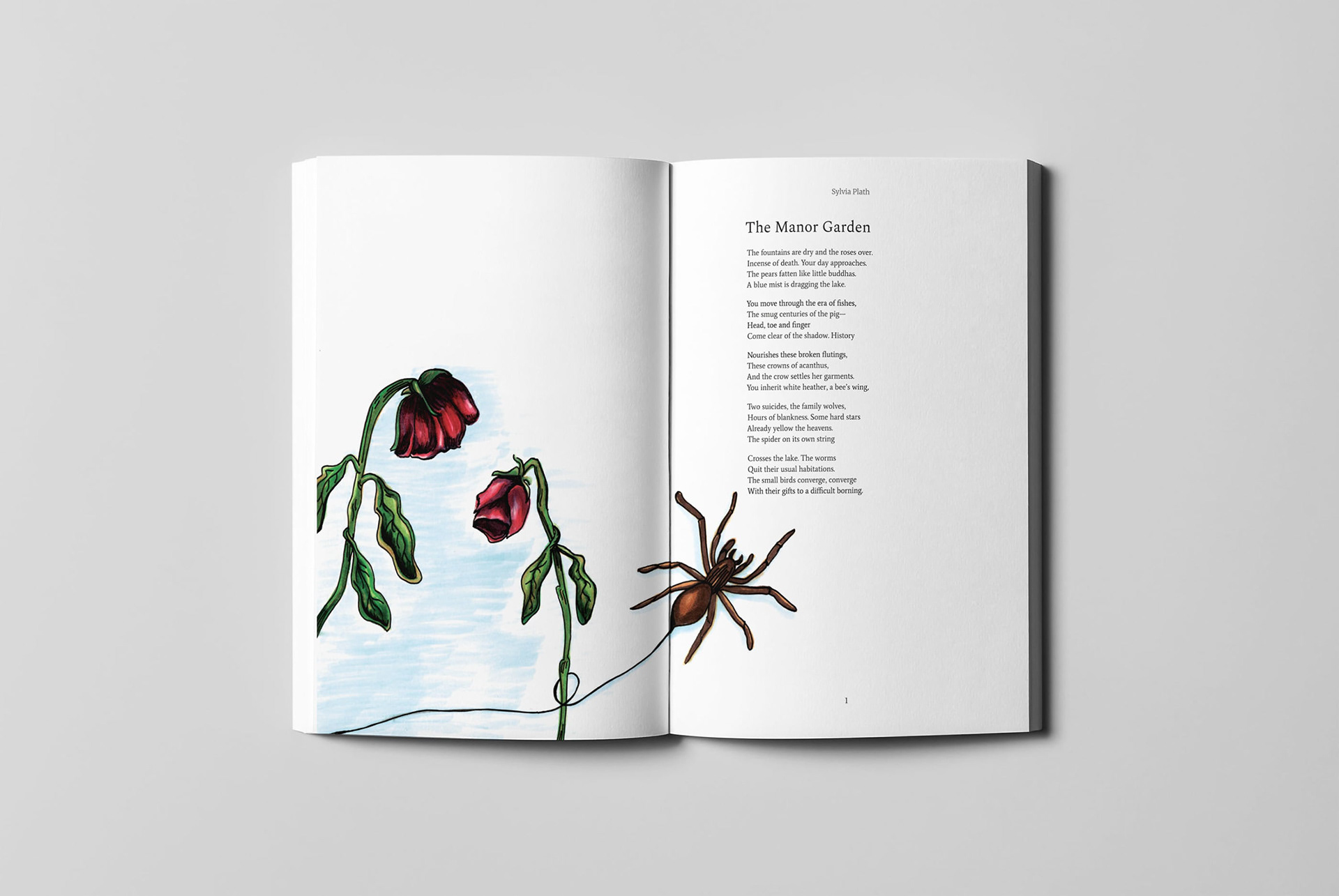 The vibrant colour palette defies some of the darker elements of the poems, but complements the brilliant wordplay. Insects crawl across the pages, and everything seems a little bit off.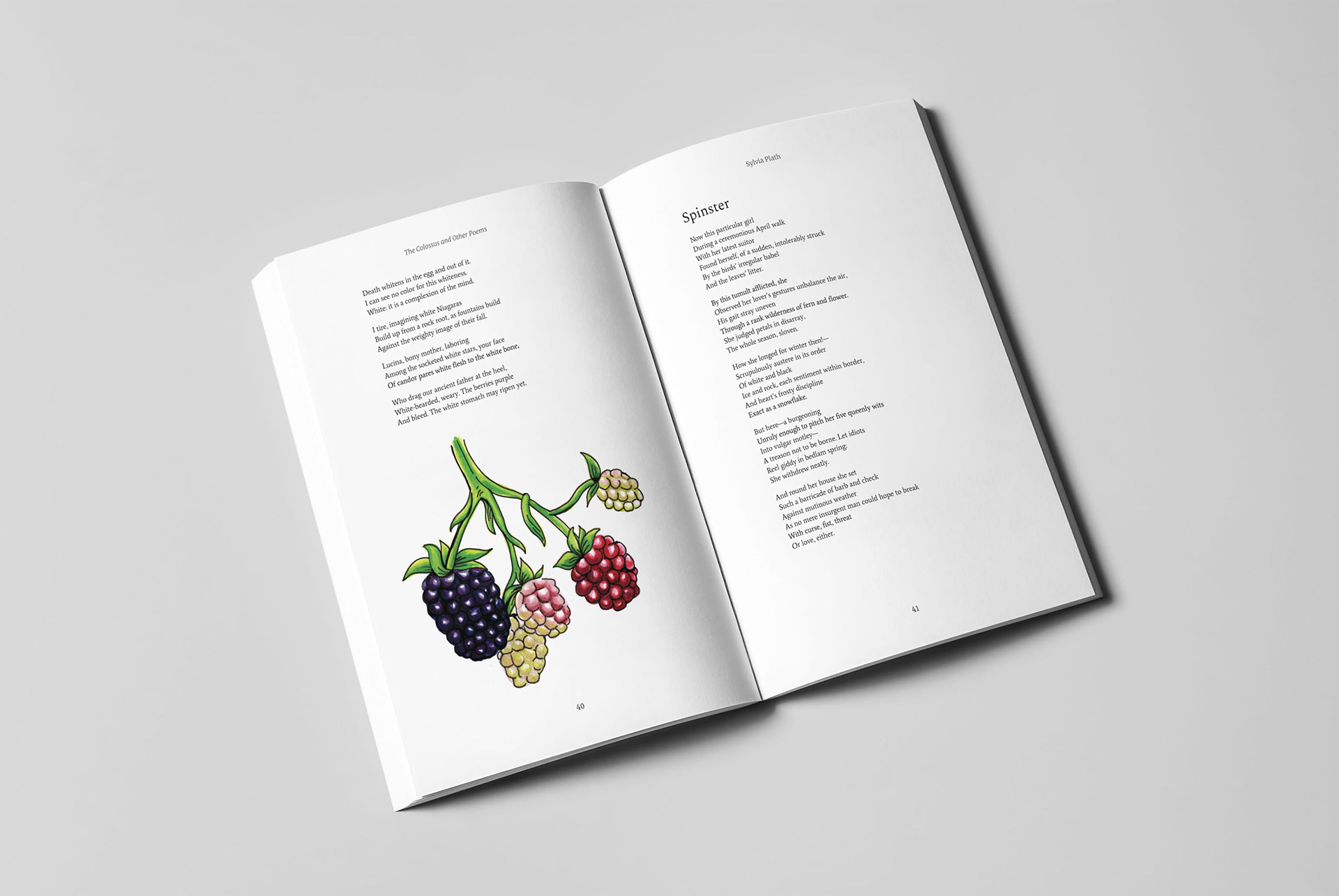 This was an opportunity for me to create and illustrate a book I love and challenge myself to complete drawings for nearly every page. It was a passion project from beginning to end. 
Read the full case study here.